Yikes! You caught us with our boxes open!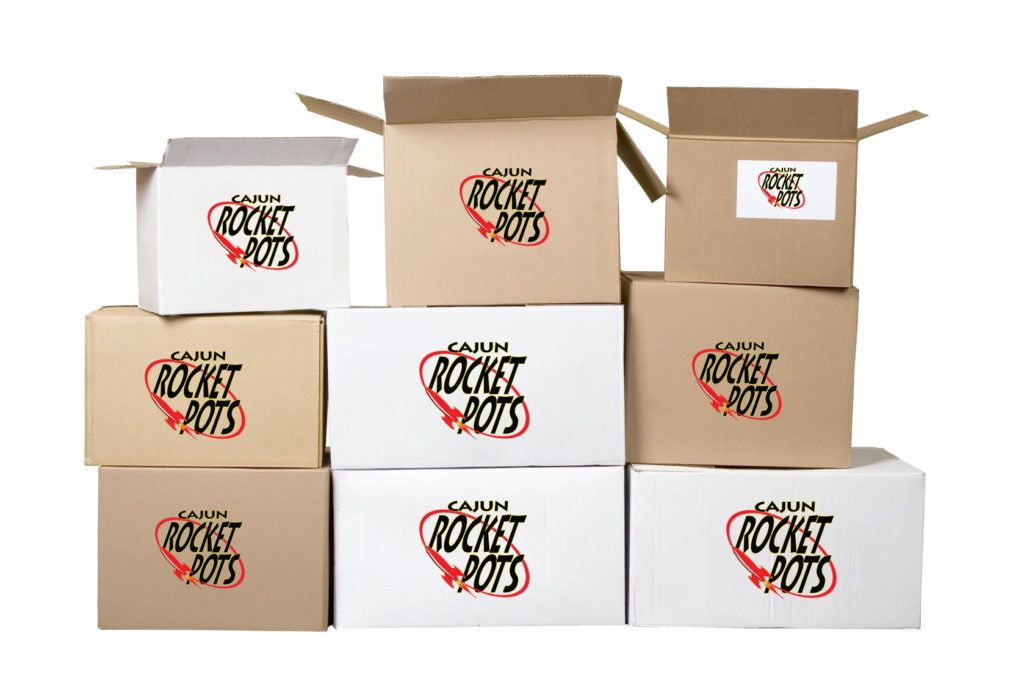 [contact-form-7 id="1491″ title="Front Page Quick Form"]
We're busy restocking our shelves and improving our technology…to deliver Cajun Rocket Pots, better and faster!
Please let us know if you have a question, or are looking for a specific item, via this contact form.
---
Why Should You Buy a Cajun Rocket Pot?
Cajun Rocket Pots are THE pots to have for your crawfish boil, fish fry or restaurant. Our patented design heats up faster than your average pot, making you an above average crawfish chef!
What's the difference between Paw Paw's and Maw Maw's old pots and Cajun Rocket Pots?
The Cajun magic technology on the bottom part (this ain't no joke), it makes things cook faster and more evenly.
If I use a Cajun Rocket Pot, will I be the envy of all of my friends?
Dang right you will, dawlin!