OUR MISSION
Cajun Rocket Pots mission is to develop new technology with innovation to change the culinary world and support the artistic modernization of minds in cooks and chefs from around the world, while inspiring the industry towards boundaries of the unknown.
OUR VISION
Cajun Rocket Pots is expected to continually grow and achieve its business goal of becoming the premier hospitality, restaurant and culinary cookware manufacturer in the United States. We also intend to slowly expand into new global markets. When CRP objectives are met, other products will be developed with new technology and innovation as a means of expansion and profitability for the company.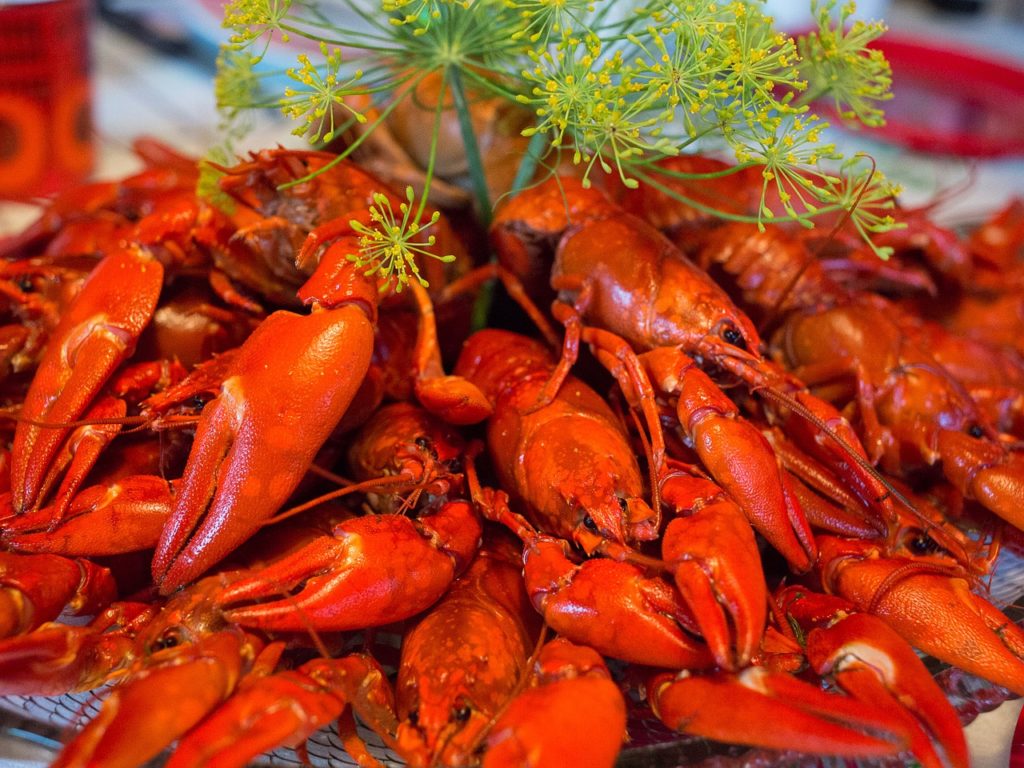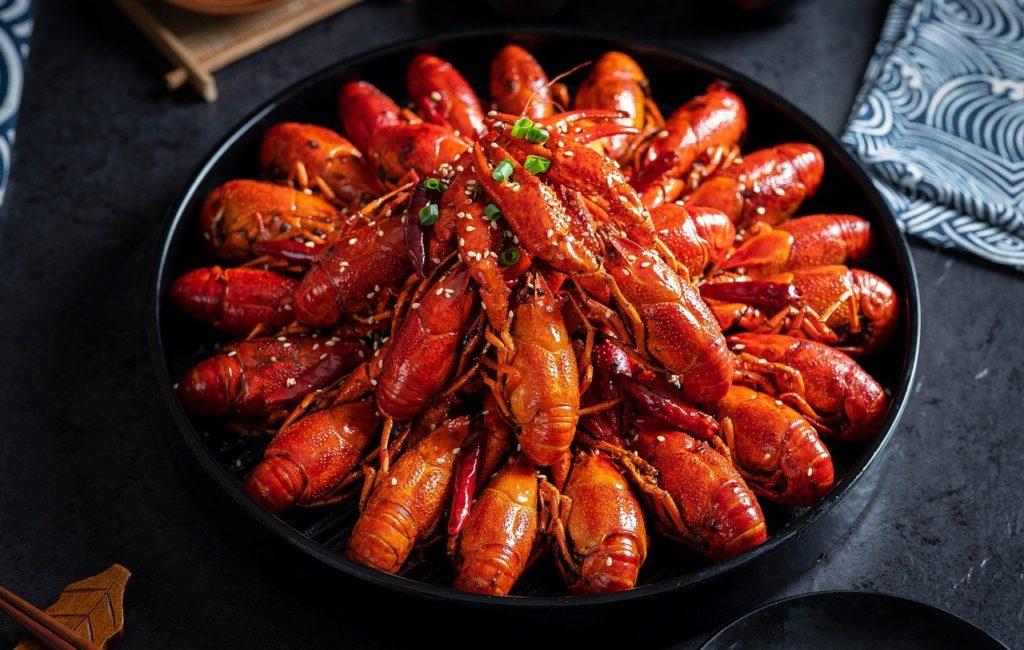 All pots must have sufficient water in the pot before igniting any flame under your pot. The water must be to a boil before adding powdered seasoning or it will cause a failure due to "caking" up and blocking the water from reaching the bottom of the pot to cool it properly. Overloading of the basket will also  cause failure to cool correctly, any of these actions will void the warranty of the pot.

** due to volatility of the market for materials , prices are subject to change daily.**
You're Guanteed to Love it!

While preparing for his corporate catering event on June 20th, Chef Steve Bibb of The Elms Mansion on St. Charles Avenue in New Orleans was kind enough to invite us into his professional kitchen and share some key points he enjoys about cooking with his Cajun Rocket Pots. His 32 qt Cajun Rocket Stock Pot is probably the most used item, and as he was cooking penne pasta he noted the swift and vigorous boil along with the fact that he had to turn the flame down to medium – something he never had to do when cooking in a regular pot. When he does green beans, he moves the stock pot to the cooler once they are cooked and boasted how the pot and contents cooled down much faster given our unique bottom design.
While elms-mansion-endorsement-rocket-potpreparing his ginger-carrot-sweet potato vichyssoise in the 8 qt Cajun Rocket Sauce Pot and various sauces in the14 qt Cajun Rocket Brazier Pot he noted the contents thickened much faster, reducing his prep time and fuel usage. Searing his tuna steak and lamb chops in the 14″ Cajun Rocket Non-Stick Fry Pan he noted he's able to use less oil due to the rapid transfer of heat. Overall Chef Steve is very pleased to have made the switch from regular pots to Cajun Rocket Pots.
For more info about The Elms Mansion visit www.elmsmansion.com.
"Cooking with Cajun Rocket Pot saves me time on every boil and also reduces the heat around the cooking area … and when I'm serving large numbers of customers … well this product is great!"
Dave
The Beach House, Mandeville, LA
"We use our Cajun Rocket Brazier Pot just about everyday and continue to be amazed with it's performance … the time savings for our jambalaya is phenomenal."
Will Falcon
The Old Coffeepot Restaurant, New Orleans
"The quicker boil that Cajun Rocket Pot gives me has allowed me to turn out more crawfish per hour … that's significant to my business!"
Jerry
Mandeville Seafood, Mandeville, LA
"We are constantly using our Cajun Rocket Stock Pots for all of our events … we've purchased on-line as well as through Caire Hotel & Restaurant Supply … it's a fantastic product."
Tom Roche
The Elms Mansion, New Orleans
"WOW! The 26th annual Shrimp Boil bash was the most fun I ever had, because I wasn't standing around waiting for my old pot to reach boil! My 2 new 120qt Rocket Pots boiled so quickly that it took me by surprised….less than ½ the usual time to boil! Thank you for getting my pots to me….they were the hit of the party! How can I get more bags of your Crawfish Boil Seasonings?….it left a great taste in all 250 attendees mouth!"
Scott Zahorik
Divisional Vice President, Advisor Solutions Group
"Wow! Everyone was thanking me for ordering these pots. If it wouldn't have been for them our boil wouldn't have been a success. Again I wanted to tell you thank you and we appreciate the fact that you went out of your way to make sure we had the pots in time for our boil. We boiled 2000lbs of crawfish and close to 1000lbs of corn, mushrooms, sausage, and garlic."
Marcos Sanchez
"Every minute in the kitchen is valuable to me … with my Cajun Rocket Pot I'm saving time throughout the boiling and cooking process, and that frees me up to do other things … that's important to me!"
Robert
Louie & The Red Head Lady Too
"My dad bought me the 100 qt. for my 40th b-day. FREAKIN AWESOME!! I was able to boil a sack of crawfish from start to finish in less than an hour. Your product is brilliant! PLEASE, PLEASE, use my testimonial! I am a serious home cook and this past sunday everyone that watched this pot perform was extremely impressed. Please don't hesitate to call me for anymore info! Love ur product!"
Steve R.
"I guess by now, if you have read the testimonials,everyone is saying the same thing about The Cajun Rocket pots…."we love the fact that it boils in about half the time." For many years I have boiled in a 100qt smooth bottom aluminum pot.Friday Feb.8th 2013 I orderer the Cajun Rocket 100qt crawfish pot.Sat. the 9th, I set both pots up w/11gal. of water, seasoned them exactly the same, and turned on the propane burners to max flame. The Cajun Rocket boiled in 16min flat…
Joseph Lopez
"I featured the Cajun Rocket Pot on Channel 2 in Baton Rouge and also on Cox Sports. This is a fabulous new product on the market and I am happy to be able to endorse such an innovative and amazing product, and one that is a Louisiana-made product."
Chef KD
Baton Rouge, LA
"I really like cooking with natural gas because I don't have to worry about running out of fuel and depending on others for another tank, but the time issue was always a negative. Well since I purchased my 80 Qt Cajun Rocket Crawfish Pot and 32 Multi-Jet Cajun Rocket Natural Gas Burner, I have no more negative issues!! I achieved a boil in just 15 minutes, and with the quieter burner, I can actually hear myself think!! I've never seen anything like it!!! Thankyou!!"
Ricky Stoma
Crowley, Louisiana.
"Making a stock in my regular pot used to take about 7 hours. Now with my Cajun Rocket Pot, I'm finished in about 3 1/2 to 4 hours! I'm going to buy more of these for my restaurant…"
JJ
407 North, Covington, LA
"When I cook my chicken every morning I now save an hour, and when I cook my beans I now save an hour and a half … I love my Cajun Rocket Pot and I think you will too …"
Carlos
Andale, Mandeville, LA
"Cajun Rocket Pot reduces my cook time by about 17 minutes on every boil, saving me time, money and fuel … I'm replacing all my pots with Cajun Rocket Pots …"
Tim
Coffee's Boiling Pot, Madisonville, LA
"..We did another Great Boil this past Weekend in front of Dozens of folks, we had the Cajun Rocket Pot & a regular pot, We were able to complete two full baskets of Crawfish in the Cajun Rocket pot before the water got hot enough to boil the 1st. batch in the brand-X pot.. Kevin, (my Son) & Charlie McGee do dozens of boils each year & they were both astonished at how well the Cajun Rocket Pot performed..Its definately a winner .. Anyone wanting to know how well it works, you can give them my e-mail address as a reference... The Rocket pot is Awesome.. Thanks"
"Cajun" Phil
"I participated in the Buras Volunteer Fire Department's Annual Oil Field Crawfish Boil-Off Saturday, April 30th, using my 120 qt Cajun Rocket Pot. We boiled 20 sacks of crawfish and I'm very excited to report that my team, out of a total of 175 teams, came in 2nd Place! My Cajun Rocket Pot was a huge success and the attention we received from other participants and visitors was enormous! Fantastic product!!"
Thomas B.
Madisonville, LA
"I used my new 8qt Cajun Rocket Pot over the weekend to boil fresh corn. I was very pleased with how it performed and sat perfectly on my stove but not surprised, because it is supposed to boil rapidly which it did. I used it Sunday to brown a roast on top of the stove and then baked it in the oven to finish in my pot. I was amazed at how well it cooked. The roast was so tender and i could have used 1/2 the oil I normally use to brown it. Clean up was so simple. I was able to clean it with no scrubbing. I love my versatile new 8qt Cajun Rocket Pot."
Jan Schovin